I started in 1985 in the gambling industry as CEO of four amusement arcades in Berlin and as a freelancer with a little advertising & consulting agency. Step by step it grew up to an important family design company.
1984 – 1985: CEO gambling halls in Berlin:

Tivoli, City-Spiel, Kristall-Salon, Kutti's Sportland

1986 – 1993: Advertising, PR, analysis of games, consulting, promotion programs for amusement halls, gambling know how

training courses

1994 – 2005: Bally Wulff Games & Entertainment GmbH, cooperation contract, complete design of reel slot games

2007 – 2013: Gauselmann AG, cooperation contract, complete design of reel slot games and slot games (multigamer)

2015 – 2017: several companies, consultancy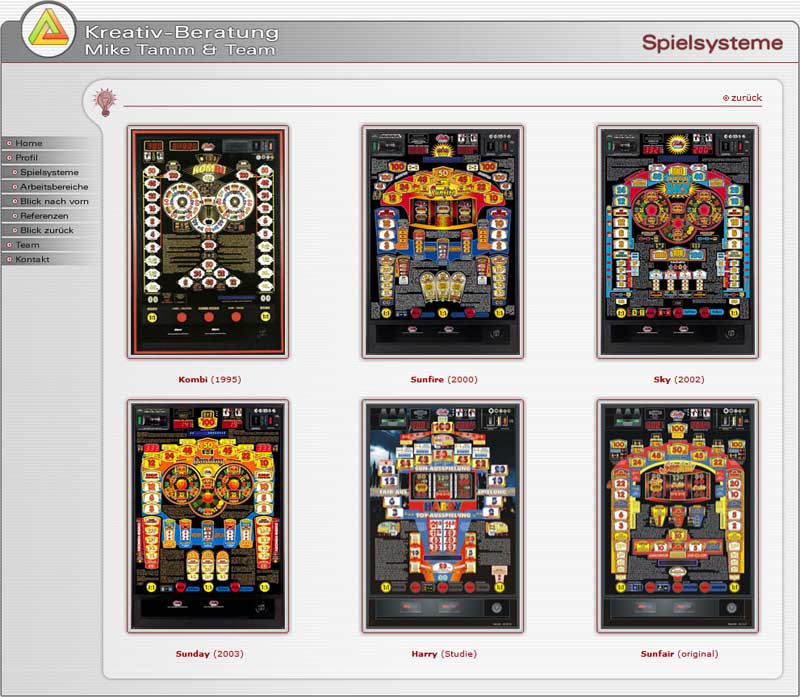 This is a site of our old german website. If you are interested in this stuff aged twenty, then please visit: www.miketamm.de
The last dinosaur was Maxpot – extraordinary success for one of our last reel slots. It was the time when reel slots started to die. Maxpot was a trial to mix the old reel with the new slot games. He offers the gamblers action. Maxpot was also the first game design for the company Gauselmann. At that time we had already designed a slot game, but – like life is – we got the chance to do this job only years later.
Have a look at our German powerpoint presentation of → Maxpot.
---
You can also look at:
→ Mr Game Design (German site)