---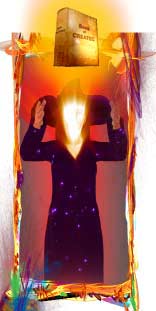 ---
Maybe, you expected to read something about the future of gambling here. I hope that you are now not disappointed. There is not enough place for writing about the future of gambling. And additionally, it would be very difficult. Writing about the future of CreaTec Mike Tamm is easier. So, let me do that. 😉
Looking around we see that much slot games. It's great and really interesting. But the most of these slots look more magical by studying the designer's work than by playing them. That's really astonishing, they have that much enchantment and that much attractiveness, but starting to play them with money, you can feel how the glamour and the spectacle vanish into the air.
Of course, the reason is the small angle of view, which are gamblers have, the longer a session continues the more. But they get not blind. Therefore, there must be something, that we can show them or let them hear sending the right messages.
And that's my target. To find out, what to give them. In the German market, I was very successful. The game Sunfire was copied by all companies at the market, a process, that occurred never before. All companies needed five blueprints to have one game for the market. I needed only three. At that time my technical possibilities were only 10% from that I have today.
Therefore, I am very optimistic to reach my goal, a dream since I design slots: to make the world's best game, a really blockbuster slot game. If you want, then go with me, to find out whether I will succeed or not.
---