---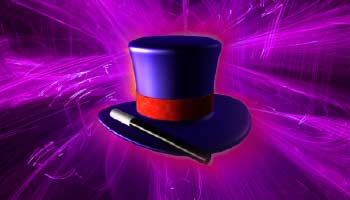 ---
You understand slot games and business
We can bring into your company
  what you miss and what is very useful:
UNDERSTANDING OF GAMBLERS
---
Know how scripts and chats



This brings you – only for a little money – more aspects of gambling and more aspects of must-haves in your company. There is a difference between seeing and playing a game. Learn also more about the views of a gambler and improve in the same step your coming games.
---
Analysis of one of your slot game
This brings you more concrete aspects of gambling and your games in your company. You learn what it means, that there is a difference between seeing and playing a game. Every analysis will make your next games better.

For more information and the prices click →  Slot game analysis
Analysis of online casinos (usability)
I saw about five hundred online casinos until now and in about 200 I am a registered member. Take it from me, many online casinos are laying stones in their visitor's way. It's easy to get more newbies, to retain the own customers and to make it easy to use a casino for everybody.
For more information and the prices click →  Online Casino analysis
Background of fascinating features
There are some features on the market, which fascinate gamblers. But if they are copied the magic seems suddenly away. Why? The most frequent reason is, the copy imitates the look and not the function (internal aspects, game structure) or animation/sound does not fit the importance of the element. There are many good features on the market, but let me name only one important: the gambling feature. This feature has really a huge potential, but one has to know how to handle it, then this feature is not only a promising one, it is difficult to design and to implement, too. With the knowledge of the psychological background, it is easier.
For more information and the prices click → Other Consultancy

Refreshing of existing games
To find out what a game is missing or what is wrong with it, one good way is to let me analyse it and make a second version. This makes transparent and clear to you whether there is a way to know how to go along better.
For more information and the prices click → Refreshing a game
At the moment, themes like:
Learn more about gamblers

Must-haves for slots

Better Usability for Online Casinos
and more  – only available for German companies.
But if you have concrete questions, we can arrange a special training via Skype.
For more information and the prices click → Other Consultancy
---
The best way to do something is to do it with top quality knowledge and especially in our branch of industry with competent know-how coming out from experience. Why do gamblers play this and not that game?  How do games have to look like? Or how do they have to be presented? – Many of questions and there are no concrete answers. Like it is with all games and also in the art: the only guiding thing is experience – is know-how. Know-how is to feel the way, without knowing really more about.
Companies are usually experienced in the tasks, like technique, graphic design, sound design, the mathematics and the distribution for example. The most of the employees of the design companies are not gamblers. Therefore, there is a lack of feeling the things, which they produce. Let me say it in this words: they produce food, but they eat nothing of this. They wait for the "verdict" of the gamblers and learn from their well or badly done work. That works. A company can grow in this way. By visiting new online casinos I often detect complete new games. Sometimes I think our industry is the most creative industry around the globe, even more, imaginative than the film industry. It's really great.

But without the 'feelings' it's a stroke of luck for your graphics experts, the composers or the mathematicians to make an absolutely top game. And it's not possible to ask the gamblers for telling their feelings. They have the experience of the feelings, but they are not experienced in translating it into understandable sentences, minimum not in such sentences, that could be helpful for the design work.

And here we are, CreaTec. I made it all. I was CEO of gambling halls. I have thought up enormous promotion programmes for play halls and also executed them. I trained people out of every stage of our industry. All persons of CreaTec are gamblers, sometimes with passion, sometimes controlled. I met and watched thousands of gamblers and spoke with them: about gambling and also about their life. I wrote 150 analysis about reel slots. Last but not least I designed 100 slots and I used successfully the experience of my own gambling, of the talks with the gamblers, and of the analysis work for designing new kind of slots. For this reason, I am able to translate these feelings, that occur in gamblers when they gamble, in suitable words for you.
---
Visit also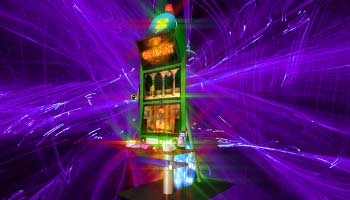 Gambling Entertainment
---