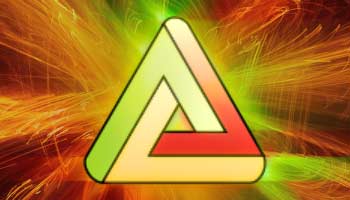 ---
CreaTec means both CREAtivity and TEChnic. To realize our proved potential of creativeness we use the most modern software. And both sides are on duty of one single thing: gambler's enthusiasm and trust in their fate. Because that's the game.
Slot Game Design –> exclusive new game ideas
Graphics (2D and 3D) –> 100% gambling specific
Animation –> new ways with self-programmed tools
Sounds –>  fitted with the graphics to one strong effect unit
Mathematics –> in a modern, and gambler-like manner, not just RTP-oriented

Synthesis –> an additional work process, which brings all components to a working game together
Psychology –> only by working with psychological strategies, for example, putting hope into a game, it can grow up to a potential TOP-GAME
What's left over is the programming in your company.
---
The main point of a slot game is the gambling aspect. This concerns the emotional side and the way how a game 'communicates' with the psyche of a gambler. If you outsource this main thing of a slot game to a professional 'maker of a game', you should have more success and you bring this knowledge to your company, too.
We know what we have to put into. Our successes in Germany were great. You earn double, triple and more with a game from us. We are able to create top games because our best skill is the knowledge about the gamble-feeling.
CreaTec offers expert knowledge
New forms of games, casinos and Gambling- Entertainment (Social casino machine).
The time when a gambler sits in front of a gambling machine is nearly over. The next generation of gamblers is playing virtually. Then many thousands of gamblers sit in front of the cyberspace with millions of gambling 'machines'. Because of this adjustment to technical standards and total availability, gambling won't get old-fashioned, but instead become more and more popular than it's already today. But this, of course, means getting more opponents, too. Don't wait for new anti-addiction campaigns and don't wait until new laws trim our market again. It's possible to get better frame conditions if we eliminate the problematic aspects of our offering. One of this is, certainly, quite negative: high and/or undesired money losses. And the other aspect comes out of the absence of believable arguments. This lack causes the guilty conscience in that sort of gambler who hate gambling and go to anonymous groups and, by this, be the motor of the anti-addiction movement. If you say: 'yes, we should do something to get a more positive reputation and understanding within the society', contact me.
CreaTec advises
Buy know-how about gamblers and/or online casinos and optimise the quality of your business.
Start with a little order. You will buy a magnificent piece of my long-lived experience about gambling. Learning about gambling and especially games should never end. Because game design is not baking bread, there's no existing recipe. The reason is, gambling doesn't mean that a slot game gambles with a gambler. It's the other way round: Gamblers gamble with the slot game. That means: gamblers translate a lot of features of a game in their emotions – and that's the game. Nobody can foresee all of that because there are that many gamblers, what means many characters, many life situations, and that many actual motivations. The only things that can be done are: avoid mistakes, put in chances, know about psychology and the different sorts of gamblers. The success of a game is its reputation and reputation is the result of an intransparent process. If you want to evaluate a game you have to feel all this. I'm able to feel it, and moreover: I can translate it into words for you because I did 150 analysis of slot games. Test my Know How. It will push up your company like it has pushed up other companies before.
---
Click CreaTec – top slot game design if you want to know more about our work techniques and potentials.
---
Visit also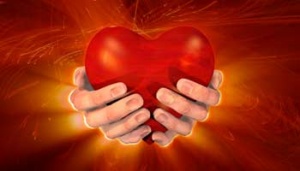 Gambler oriented slots
---